Jeep Wave Program
The Jeep Wave is a program formed to provide select Jeep vehicle owners with special twenty four seven vehicle owner support and a exclusive package of benefits to heighten the ownership experience. Its goal is to strengthen the owners connection to the Jeep Brand.
What benefits do Jeep Wave members receive?
Jeep Wave membership benefits include exclusive Jeep vehicle maintenance services,owner support, VIP treatment at Jeep Brand events across the country, peace of mind with trip interruption protection*, first day rental coverage*, access to an exclusive Savings Network that automatically provides up to $500 in savings and a unique web site/app experience. Benefits noted with (*) are administered by Mopar Vehicle Protection (MVP) plan that accompanies the Jeep 
Wave membership.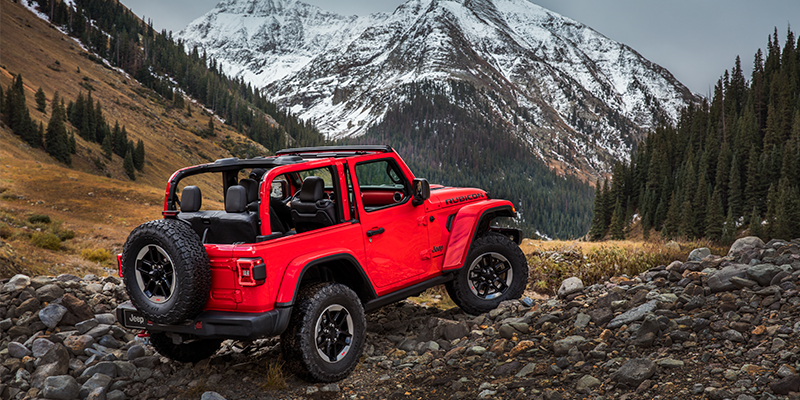 How long are Jeep Wave memberships valid?
MVP plans can be 1 or 2 years in duration, reflective of the membership term. 2-year memberships provide four tire rotations and four oil changes that can be used over the duration of the membership. 1-year memberships provide two tire rotations and two oil changes that can be used over the duration of the membership. 
Auto-enroll memberships are valid for 24 months. Buy-In memberships are valid for 12 months. All 
memberships can be renewed for $150/year (subject to change), plus applicable state and local taxes.
Request More Info
* Indicates a required field
Hours
Monday

09:00AM - 06:00PM

Tuesday

09:00AM - 08:00PM

Wednesday

09:00AM - 08:00PM

Thursday

09:00AM - 08:00PM

Friday

09:00AM - 08:00PM

Saturday

09:00AM - 07:00PM

Sunday

Closed