Do it all with the all-new 2019 Ram 1500 generation.
With trim levels ranging between the Laramie, Big Horn, Rebel, Tradesman, Limited and the luxurious new Laramie Longhorn Edition, your ideal Ram 1500 is waiting to accommodate your lifestyle and varying truck needs. Achieve fuel-sipping efficiency with a lighter, yet stronger steel frame and a superior ride (regardless of load) with the available Active-Level Four-Corner Air Suspension System. In fact, the latest-generation of the Ram 1500 is substantially lighter than its predecessor, thanks to using aluminum when building both the hood and tailgate of this rugged and refined new pickup.
Go for the long haul comfortably and in style with the new 2019 Ram 1500 truck!
The all-new 1500 sticks to its guns--but what else would you expect from a Ram?
Few trucks on the market make an active move to marry refinement and brawn. It's a hard line to toe, and a truck that falls too heavily onto one side or the other risks losing a large chunk of its buyers. The Ram 1500 plays hop-scotch on that line, playfully dipping into ideas for high-powered off-roading trucks with leather interiors, and V6 trucks dripped in chrome, even with custom embossing on the seats. That stubborn commitment to "having it all" isn't likely to change soon, certainly evident as the Ram 1500 enters into its 15th generation.
The Ram 1500 is hard to miss--maybe even more so than in the years where it sported a Dodge badge and a charging set of horns as a hood ornament. It adopts design cues like massive lettering across the grille and the tailgate; neon exterior finishes that scream exclusivity and singularity; lavish interiors that would look out-of-place in a pickup truck if it weren't for the Ram brand's almost obsessive attention to overkill. It's an intriguing balance of typical truck bravado and first-class comforts.
The Ram 1500 offers more ways to build a style
One of the things that does set the Ram 1500 apart from other competitors is its sheer range of options. Seriously--if you factor in all of the different choices, the 1500 lineup offers a number of available configurations that spikes into the hundreds. Don't believe it? Start with choice of Regular Cab, Quad Cab, and Crew Cab. That's normal for a pickup truck. Then add in choice of a short bed (5'7"), regular bed (6'4"), and long bed (8.0'). Also, pretty normal truck stuff. But we're not done--then shoppers start to thumb through trim level options like the Tradesman, Big Horn, Rebel, Laramie, Laramie Longhorn and Limited, and might even be hit with limited-run options like the Ram 1500 Lone Star (a Texas exclusive) as well as the all-new Kentucky Derby® Edition.
That must be it, right? No way--after you've chosen your cab, bed, and trim, you can flip through a color magazine to compare colors like Bright White, Maximum Steel, Rugged Brown, Diamond Black, Black Forest Green, Blue Streak, Billet Silver, Delmonico Red, Patriot Blue, Granite Crystal, Flame Red and Ivory. If you're planning to custom-order a truck to exact specs, you'll want to take a deep breath before getting started, though it may be easier to just walk into a dealership and see what's on the lot.
Ram doesn't need a hood ornament to convey its bold and aggressive presence
No matter what configuration or collection of colors and package options you choose, the design of the modern Ram 1500--still similar to the design of the very first Ram 1500 that was released back in 2009 when the brand officially peeped out from under the protective wing of Dodge--doesn't hesitate to let its presence be known. The charging-horn hood ornament used to be the primary method of distinguishing the model, and was even utilized, by some, as an assistant for parallel parking. However, the hood ornament largely disappeared in the 50s--reappearing for a time in the early 80s on Dodge's first line of RAM truck models, and then again fading away into obscurity.
But even a hood ornament today would be dwarfed by the many other brand-specific boasting designs that can be found on the newer Ram 1500 trucks, like large lower air intakes, multiple grille styles (all massive and with bright chrome accents), and aggressive badging. It's a design that's classic Ram, but one that continues to fine-tune its overall look and feel in small changes year over year. When compared with previous generations, the exterior of the all-new 2019 Ram 1500 appears both sleeker and smoother, without losing any of its rugged appeal that genuine truck enthusiasts can't get enough of.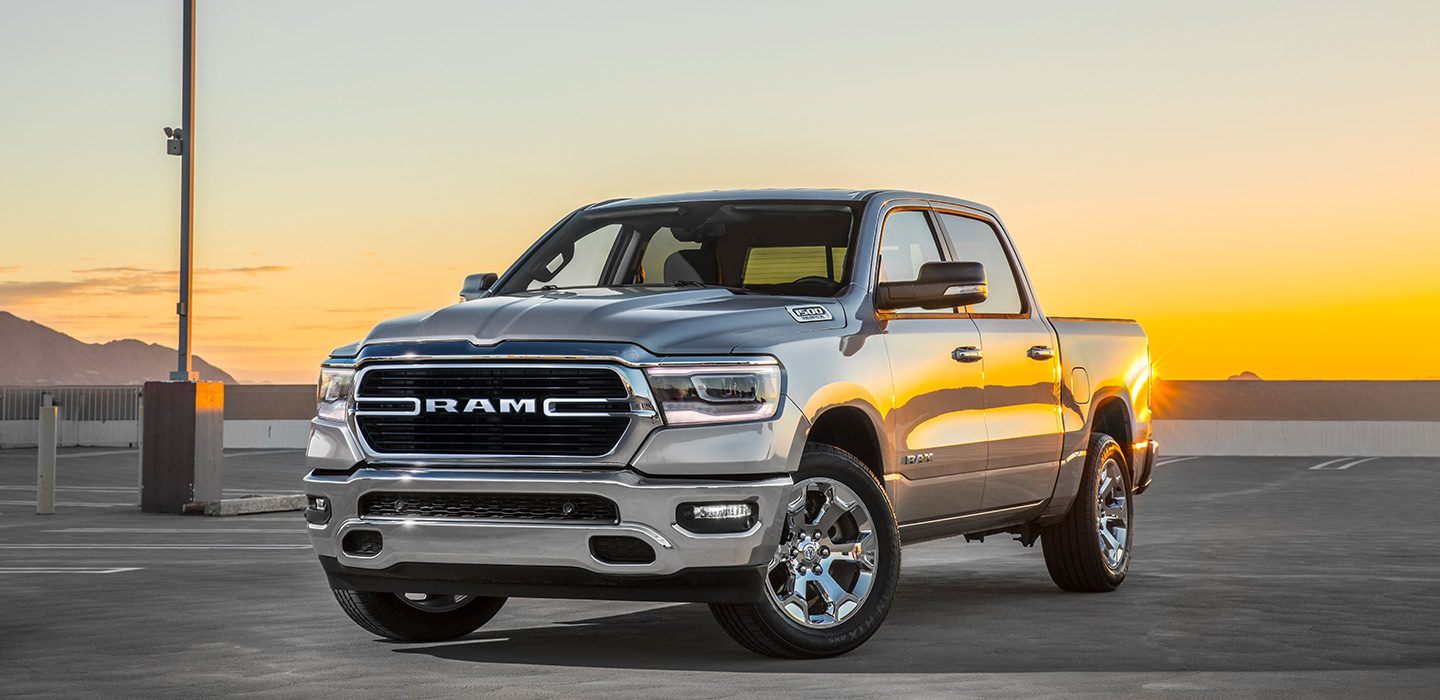 Luxury that might feel more at home in a premium sedan
It's true that the Ram 1500 is very "uptown" for a pickup truck, but the modern truck driver (namely the one who never tows more than 5,000 pounds) isn't complaining. The 1500 makes it possible for the weekday-commuting, office-working casual driver--convinced of their need for a bulky pickup truck--to get the comfort and elegance of an air-conditioned and leather-clad SUV, while still being able to strut around town with their chest out because they're driving a truck. For drivers who will actually be using a truck like this for its intended purpose, the Ram 1500 at least makes the boredom and burden of towing and hauling equipment a bit more bearable and even enjoyable inside its spa-like interior.
From the Tradesman trim up to the lavish and upscale Limited, the Ram 1500 lets you choose from a variety of cabin comfort levels, from acceptably barebones to fully-loaded and chromed-out. Even the most basic model looks and feels like you're getting your money's worth, and a well-equipped Tradesman is still pretty soft to the touch and doesn't feel at all cheap. Get into a Laramie Longhorn or Limited, and you'll immediately see why drivers shell out upwards of $50,000 for a pickup: upper-level trims deck out the cabin with a broad-color Uconnect infotainment system, a 12-inch touchscreen display (the largest-in-class), a WiFi hotspot, support for both Apple CarPlay® and Android Auto™, GPS navigation, wireless charging, a booming 19-speaker Harman Kardon Premium Audio System, leather seat upholstery, a dual-pane panoramic sunroof, and--a Ram brand favorite--custom and trim-specific cabin features so you don't forget which model you bought.
It would be excessive if only it didn't work so well.
Comfort doesn't compromise capability in this tough truck
The Ram 1500 is almost laughably well-equipped for a pickup truck, casually straddling the line into luxury SUV territory--but you wouldn't know it by looking under the hood. With three advanced engine options, two drivetrain options, and the ridiculously smooth and class-exclusive TorqueFlite® eight-speed automatic transmission, this truck feels more like a broad SUV, perfect for toting around small families or making a scene on tight downtown streets, than it does a pickup. All of the typical complaints that you'll hear from truck owners--at least when it comes to ride quality and driving feel--are absent in the Ram 1500.
The praised 3.6-liter Pentastar® V6 that comes standard for most new models is practically appointed--it offers 305 horsepower and 269 pound-feet of torque, surprisingly good fuel economy (more on that following), and can tow 7,730 pounds at the most. This is a great basic option for the basic truck driver who appreciates efficiency while constantly commuting around town. Shoppers seeking more ponies under the hood will surely opt for the ferocious 5.7-liter HEMI® V8 engine that offers the legendary power that you expect from its name. Even with 395 horsepower, 410 pound-feet of torque, and towing capacity of 11,610 pounds, this is still not the most impressive option in the engine lineup.
Entirely new for 2019 is the introduction of a mild hybrid system that Ram is calling "eTorque", and those that combine the HEMI® V8 with eTorque will enjoy the best-in-class towing V8 towing of a whopping 12,750 pounds. Of course, fuel efficiency is dramatically enhanced in addition to towing, and this mild hybrid system can also be equipped with the Pentastar® V6 too (we said more to follow).
Which engine is right for you and your all-new Ram 1500?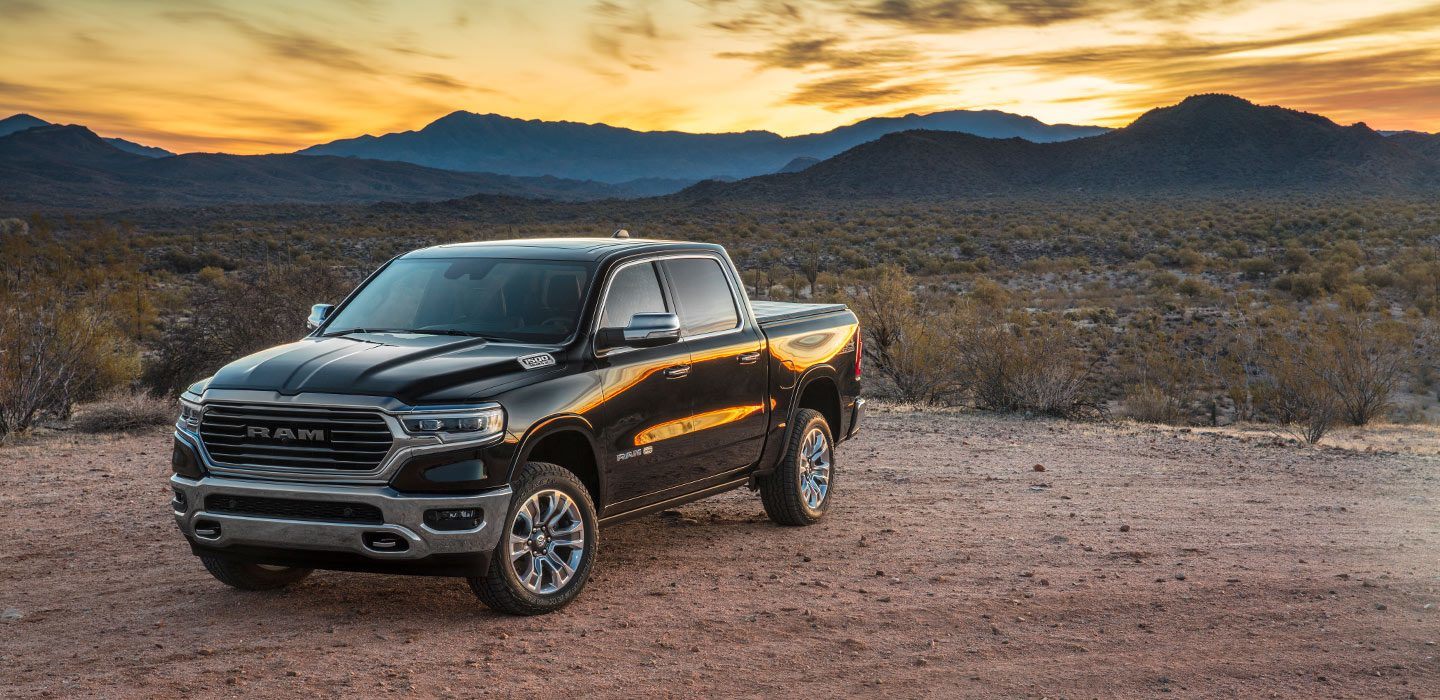 Is the Ram 1500 worth it?
Ram claims that its trucks are the longest-lasting in America, and that they're the fastest-growing truck brand in the country. So while the Ram 1500 may not be able to offer the most power or the lowest price tag in the industry, it does offer outstanding value for the money, and it sticks to its commitment like no other truck brand does. You won't find a pickup that can balance ride quality, interior quality, and basic performance like this one can--even if its exterior splashes of RAM-ness are about as eccentric as they come.