The New Dodge Journey: If It's Not Broke, Don't Fix it
Dodge embodies this saying with many of its vehicles, keeping them pretty similar between model years. If a style is working, there is no need to change it, which is how the Dodge Journey has been seen since its debut in 2009.
The Journey might not seem to be the most impressive if you look at all of its parts separately, but when you put them together you get an efficient, comfortable, and time-tested model that is one of the most affordable in its category.
The Journey comes with a sticker price of under $24,000, a feat in its category. While many of you might be thinking this means it is going to be lackluster in every sense, you aren't realizing the potential this model has.
The Power of Tradition
Dodge has a trend of sticking with a design longer than other manufacturers would. We have seen this with models like the Challenger, Charger, and Durango, and it continues to hold true for the Journey. From the beginning, it featured everything buyers have been looking for: subdued lines and a powerful front fascia. Dodge has included several new design features - like the Ring of Fire LED taillamps - but for the most part, this vehicle continues to resemble its first generation. If you are looking for a "new and improved aerodynamic design" that just ends up looking like an awkward mess: look elsewhere because the Journey will keep the style that has made it an icon.
Dodge Journey Engine Options
The starting price can be explained easily when you realize that the base model comes with a 2.4-liter four-cylinder engine that makes 173 horsepower and 166 lb-ft of torque. The four-speed automatic transmission is slightly falling behind when compared to what competitors offer, but it provides a smooth ride on the highway and can get up to 25 MPG. You'll find that you are stopping less on that family trip thanks to more than 500 miles on one full tank of gas.
For those of you looking for a bit more power, the Journey also offers the 3.6-liter Pentastar that FCA is so proud of (and rightfully so seeing as it has won several awards). This engine comes paired with a six-speed automatic transmission and Autostick to make 283 horsepower and 260 lb-ft of torque.
Many of you might be unfamiliar with Autostick, it is a rather new feature incorporated into some FCA models. It is a blending of automatic and manual transmission, giving you the ability to switch from automatic to actually shifting your own vehicle. Many other brands are looking for the least involvement in manual vehicles by adding electronic shifters, but FCA models want to give you the true driving experience. This system is more forgiving than your ordinary manual transmission, making it perfect if you are new to manual models. You can swap between manual and automatic on the fly, allowing you to change your mind on the highway by pressing the shifter to the right and holding it there, putting you back into automatic.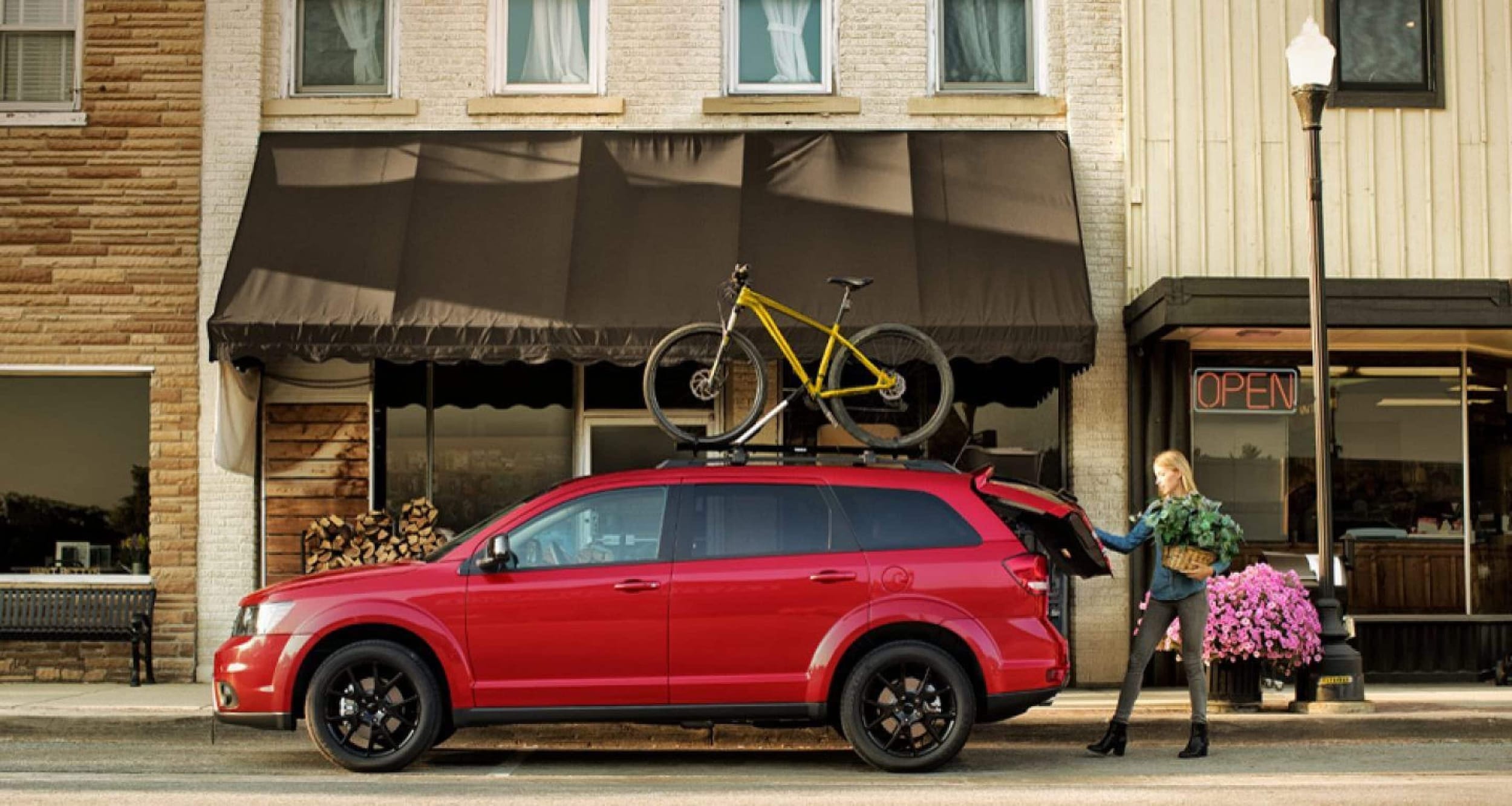 Behind the Wheel of the Dodge Journey
As you could expect, the base engine isn't the most exciting, but it is a very practical option for many customers. The Journey isn't designed to be a model that you can mash the gas and accelerate away, it is intended to go on long highway rides with comfort and efficiency. It can feel sluggish in the city, but really shows what it can do when you get on a long and open road.
The upgraded engine sacrifices some efficiency for a little more punch when you get on the accelerator, but no matter which engine you choose, you'll be getting a comfortable and capable ride. An available All-wheel drive system prioritizes the front wheels, making sure you are getting the best efficiency, but can send power to the wheels that need it to help you get the best traction in some of the worst conditions.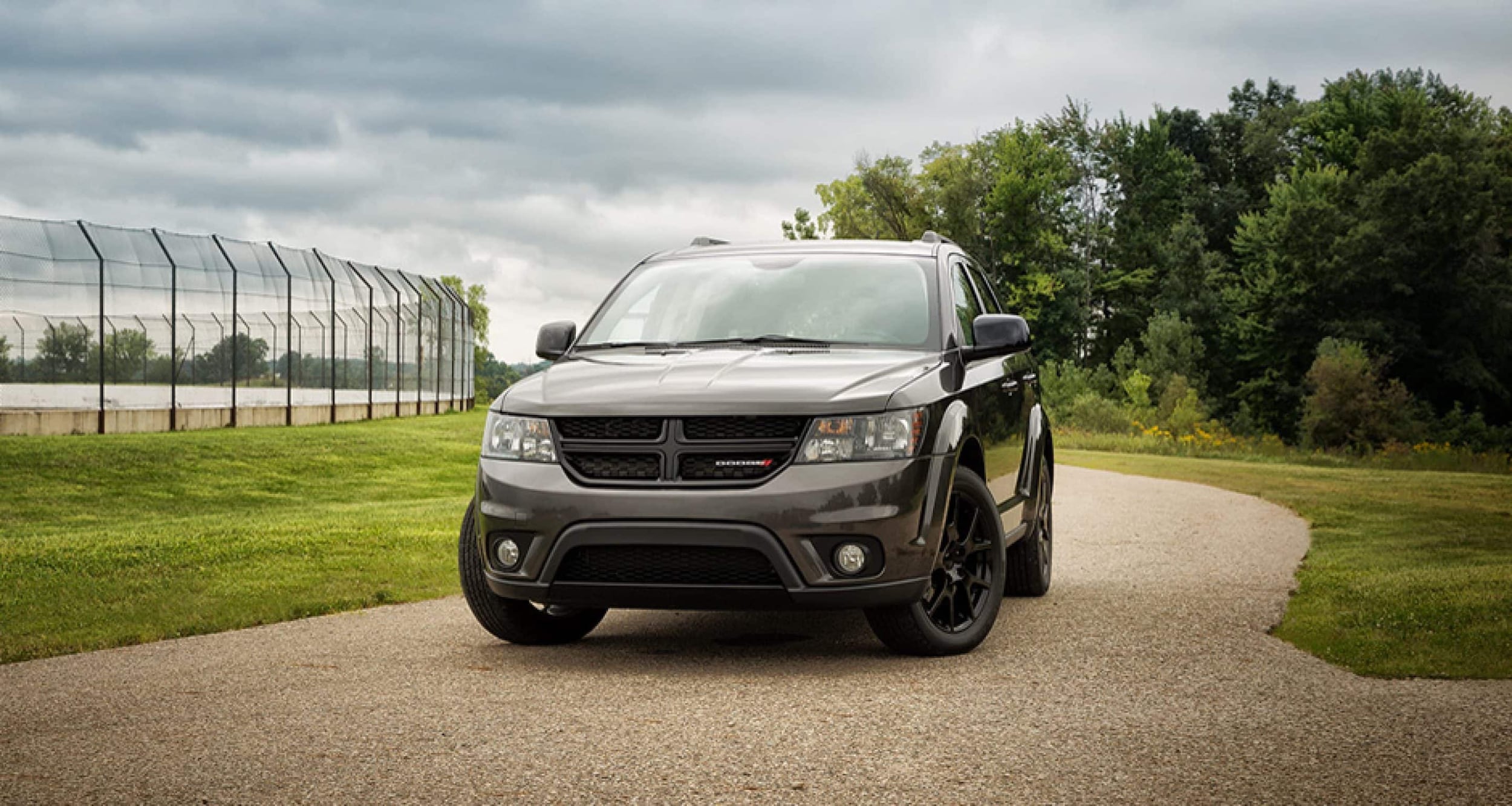 Dodge Journey Warranty Coverage
While it might not have some of the flashy features that other models do, you can be confident that the warranty covers everything you could need. The transferrable, full-coverage warranty can be worth so much more than some of the advanced features that other models have, helping you know that you can have the least amount of stress when anything breaks.
The 3-year/36,000-mile basic limited warranty provides bumper-to-bumper coverage so that everything from the body to the electrical system can be cared for by a Certified Dodge technician with no price to you. If you look to sell your Journey before the warranty expires, it can transfer to the new owner, making it worth more in the sale.
The a 5-Year/60,000-Mile Powertrain Limited Warranty covers just about everything under the hood - most components, transmissions, and drive systems - as well as offering you with towing services. These two warranties work together to give your Journey the best value, adding peace of mind to your life.
The Dodge Journey Finds its Place
As one of the most affordable crossover options, the Dodge Journey will continue to fit a certain segment of the market. It is efficient, comfortable, and sized just right to fit your family and their gear. If these features are appealing to you, then look towards the Journey for your next vehicle.