Larry H. Miller Chrysler Jeep Dodge Ram Boise - Opportunities to grow and succeed!
From the very beginning, Larry H. Miller has had the philosophy: "Have fun, make money, and take care of the customer." This mentality is what has inspired, motivated, and propelled a simple beginning in the automotive parts industry to one of the largest, privately owned entities in the western United States. If you are looking for an exciting and rewarding career, look no further! Larry H. Miller Chrysler Jeep Dodge Ram, part of the Larry H. Miller Dealerships, offers great advancement opportunities within the organization and an incredible management team to help you grow and succeed. Larry H. Miller Chrysler Jeep Dodge Ram is committed to delivering the best customer experience possible in a friendly, no-hassle environment.
As one of the top volume dealers in the Boise market, we are in need of Highly Motivated Individuals that want to be a part of the FASTEST GROWING manufacturers on the market.
Apply
Our Customers Love Us
"Larry Miller Dodge has been a great buying adventure for me. I wanted to surprise my wife for our Anniversary with a new Jeep and boy did they deliver. It was a huge challenge trying to surprise my wife. The sales and parts guys at Larry Miller Dodge made it seamless. We even had code words on the phone so she wouldn't find out. I've bought 5 vehicles in the valley and I would have to say that Larry Miller Dodge delivers with exceptional customers service over all the competitors. My wife was completely surprised and I became a loyal customer from here on out. Thanks Larry Miller Dodge for being a part of a dream of mine for my wife!!"
~ B.B.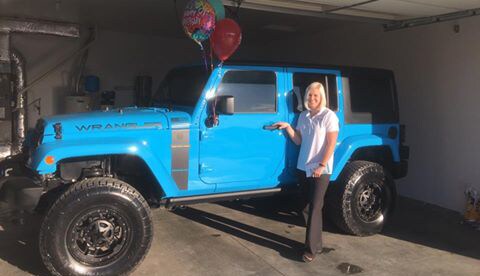 "Have a little fun. Make a little money.




Take care of the customer."
~ Larry H. Miller
Perks & Benefits
• Healthcare/ Dental/ Vision
• Paid Vacation
• 401K
• 1% Holiday Match
• Family Scholarship Program
• Employee/family vehicle purchase plans